Welcome, everyone!
A colleague mentioned last week that you could find three useful tools in the Microsoft Store.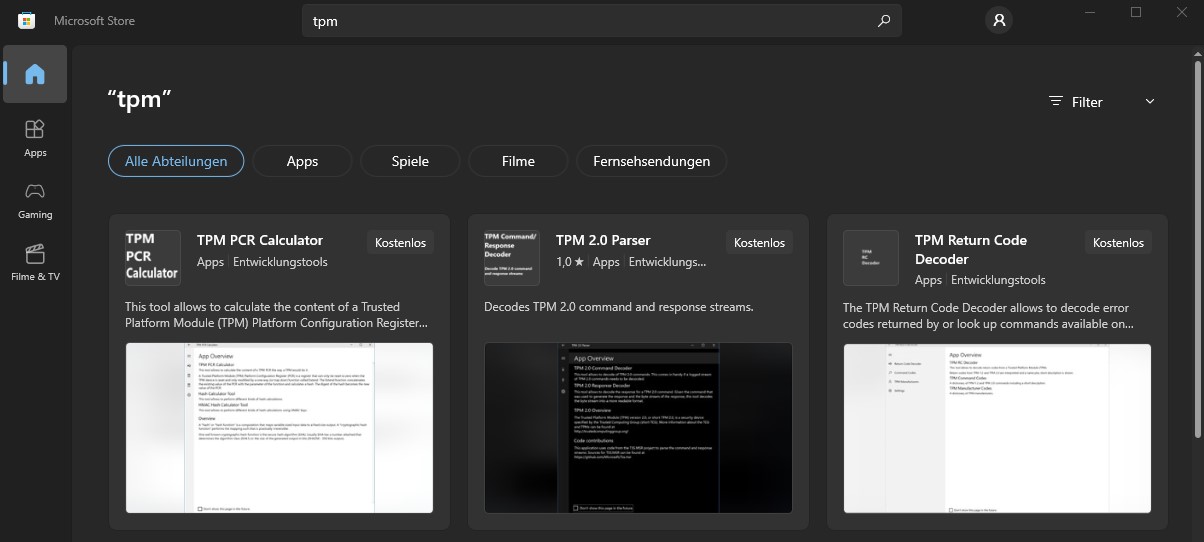 - TPM PCR Calculator 
- TPM 2.0 Parser,
- TPM Return Code Decoder, as well as my personal favourite.
If you are using Windows 10 or 11, you may find this useful:)
Farewell for now!
Paul
The author does not allow comments to this entry